Class Of 1968
Roosevelt

High School

, Mpls. MN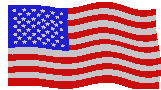 To our Roosevelt High School Class Of 1968 web site.
This site is dedicated to and managed by RHS Class of 1968 classmates and is not affiliated with any other site. Your information will never be disclosed to anyone without your permission, unless you opt to show it.
Not signed up yet?
1. Click the "MISSING CLASSMATES" link on the left column.
2. Click on your name and follow the directions.
Once you've created your profile, you'll have access to all of the pictures, email messages, announcements, upcoming events and forums.